We did it! Again! - LCloud is the leader in the Clutch.co ranking!
17.4.2020 | LCloud
We're at the top again!
We are pleased to inform you that once again we have been recognized as a LEADER among consulting companies in the IT industry in Poland by Clutch.co.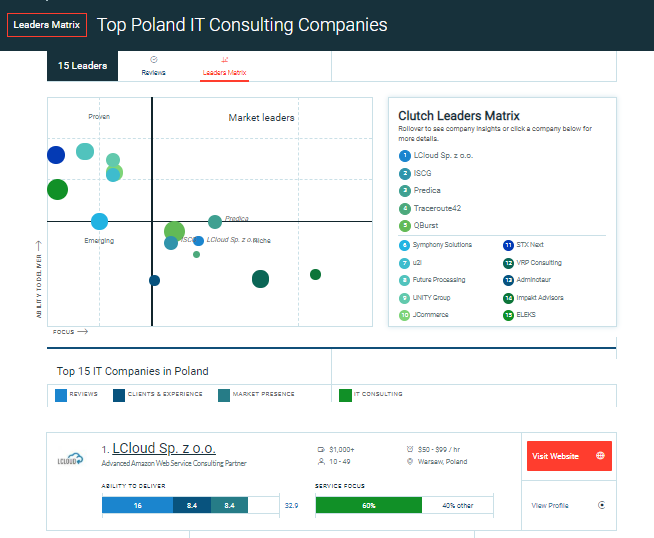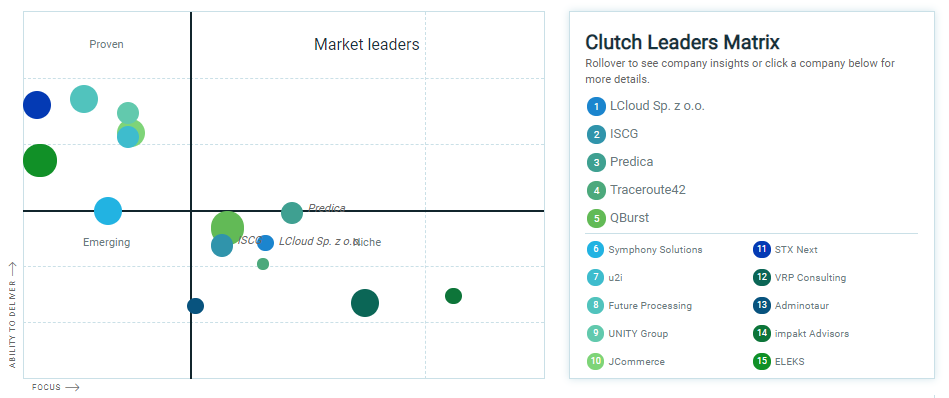 What's more, we are also in the top 30 international consulting companies in the IT sector! And this is not just usual achievement, because the ranking has over 13 thousand. position! We are very proud!

And this is not the end of the emotions! We are also among the top 10 companies providing managed services.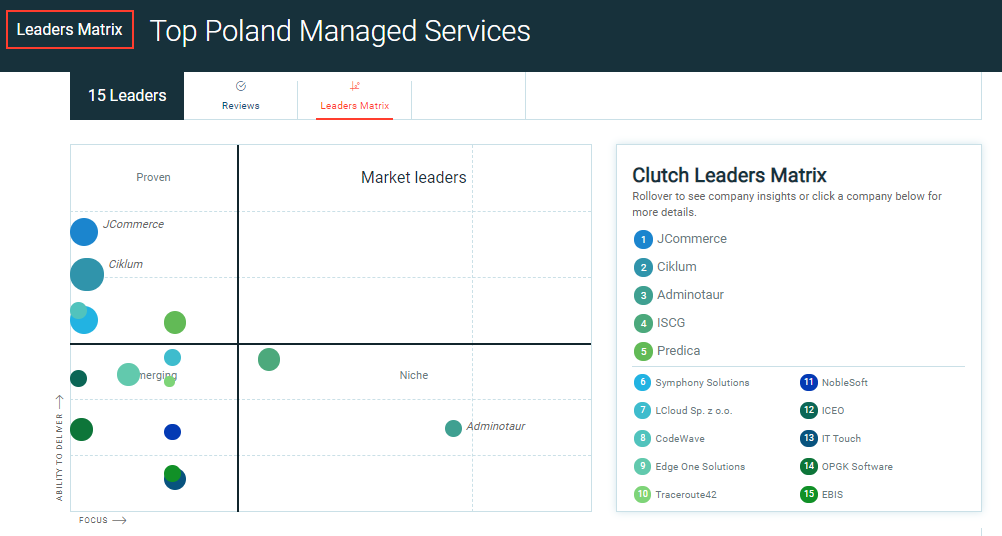 These recognitions confirm that our experience and hard work translate not only into valuable partnerships (Google Cloud Platform, Operator Chmury Krajowej), which we have recently gained but above all into the satisfaction of our customers and the reliability of our solutions.
Thank you for your trust and we promise not to slow down and to keep being the best at what we love to do!