AWS Summit Warsaw - it was just AWSome!
31.5.2019 | LCloud
On May 30, 2019, AWS Summit was held for the first time in Poland (in Warsaw) and in Central and Eastern Europe.
It was such a blast. More than 2,500 people, including AWS experts, Solution Architects, DevOps, Cloud Evangelists, cloud supporters, training specialists; everyone who was looking for new solutions for their businesses.
And among AWS enthusiasts, we – LCloud – a team of technological cloud enthusiasts who had the opportunity to become the Silver Sponsor of this ultra-interesting event.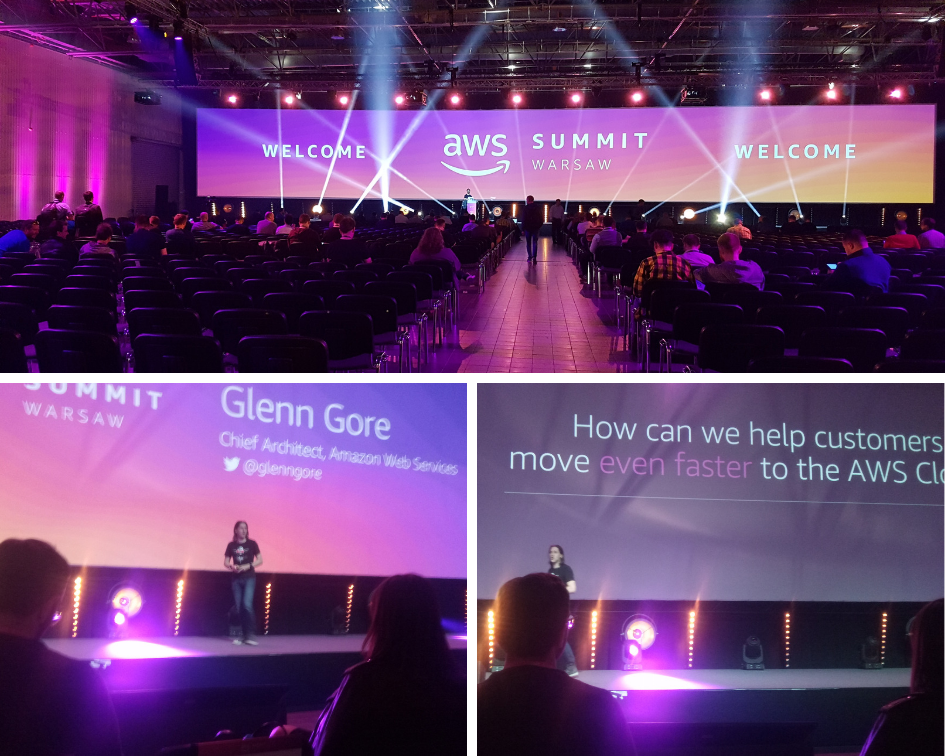 We've been waiting impatiently for  Glenn Gore's keynote speech, which was just AWSome.
We actively participated in breakout sessions, as well as used every moment for networking and conversation.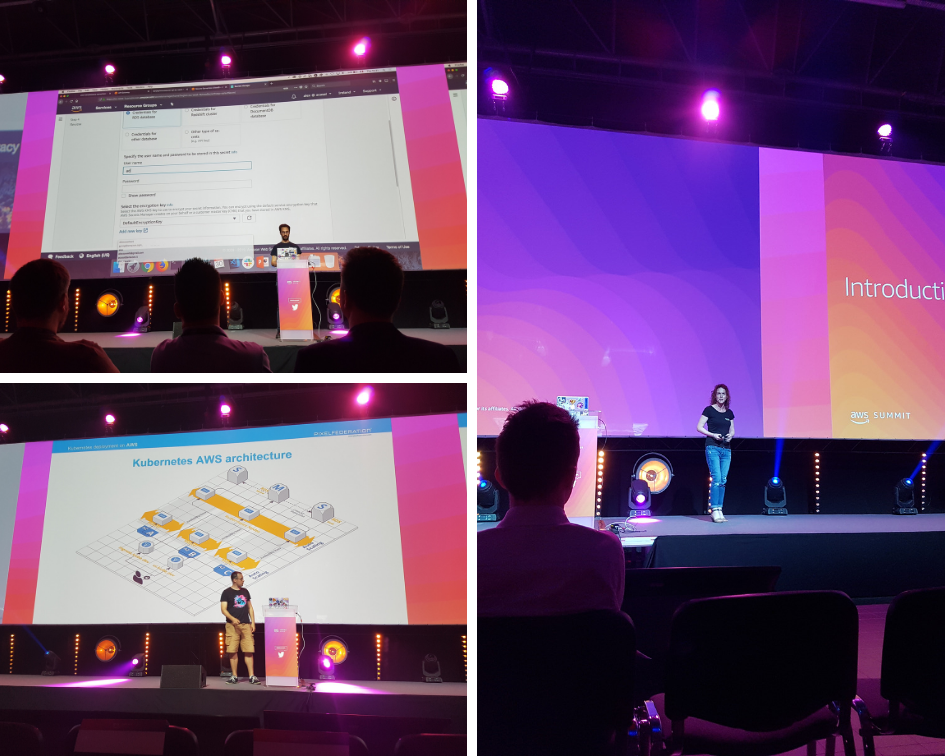 At our stand, we have prepared a cloud in a can for you, which was supposed to provide power for the whole day of impressions. Useful gadgets and the main attraction, which was AWS Deep Racer – a toy car controlled by a neural network, based on machine learning.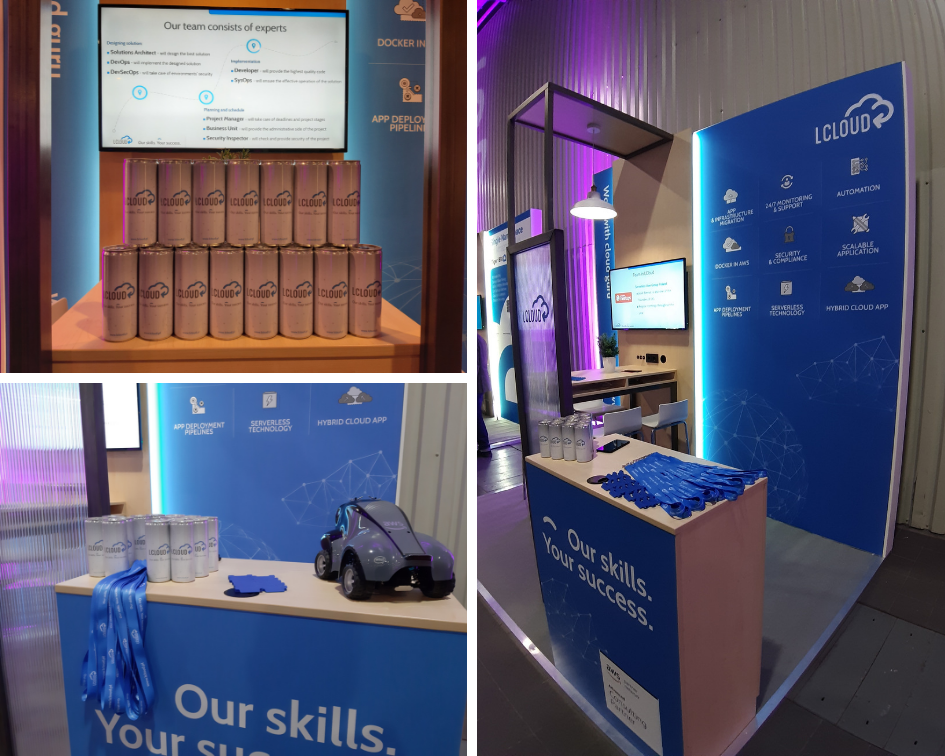 The most fun we had together playing with AWS Deep Racer, which made a sensation at our stand.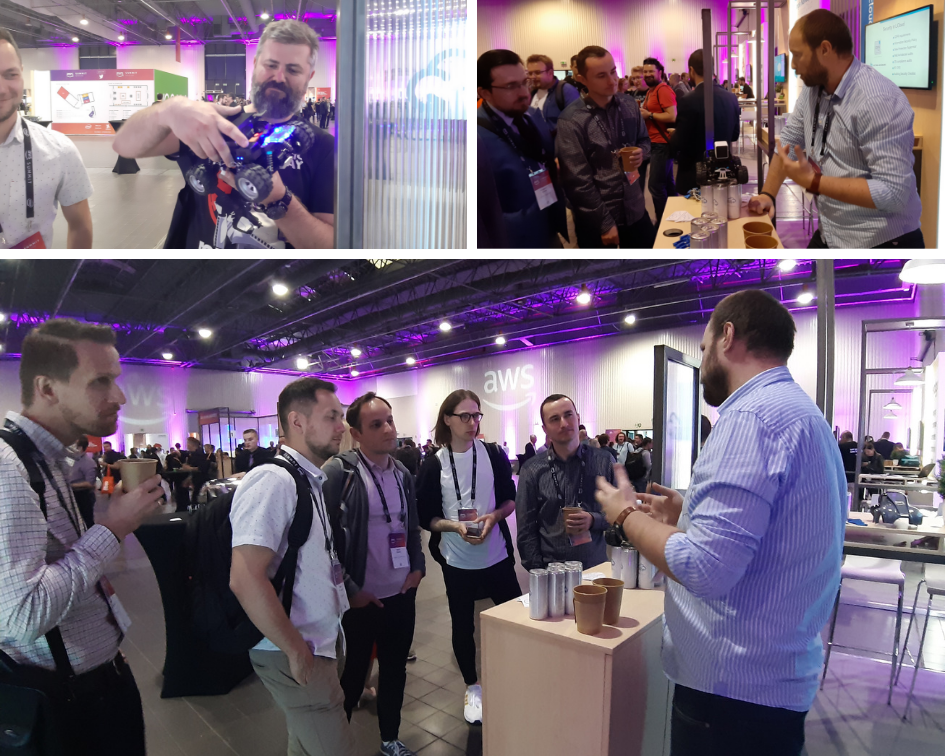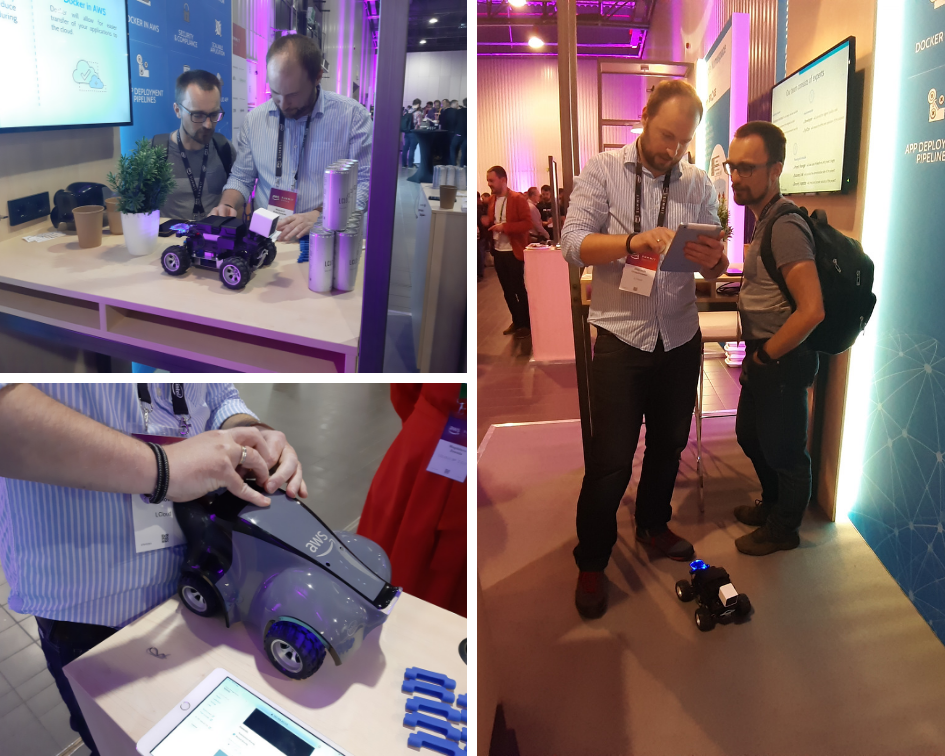 We would like to thank our clients and everyone who appeared to say hello, ask a question, nail a high five and take a picture.

We were very pleased to be able to spend the day with you and get to know some of you in person and just to talk.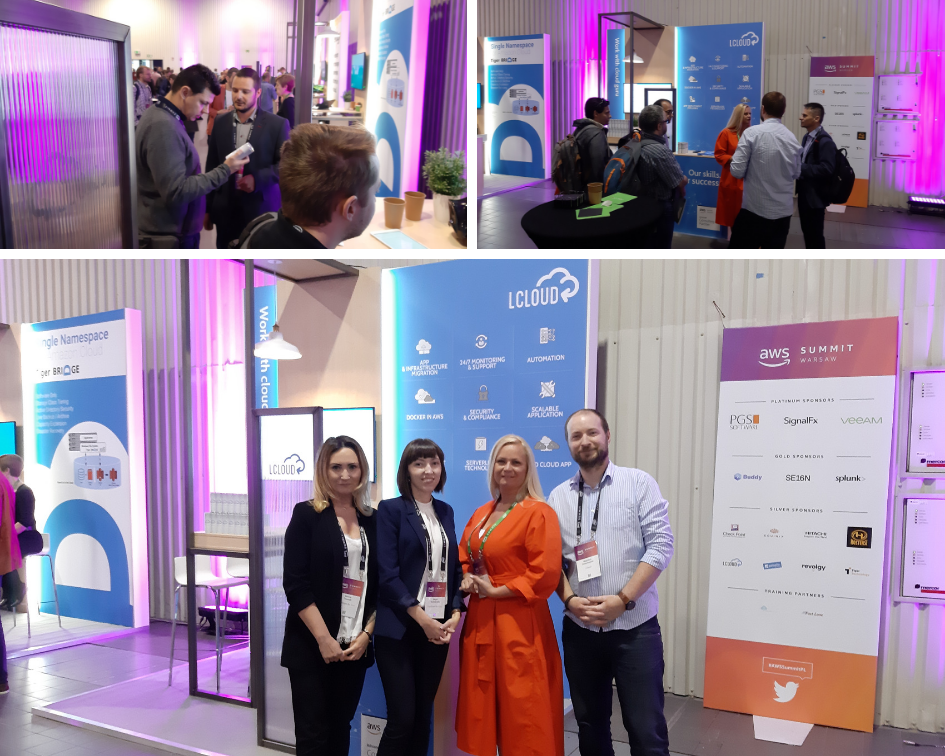 We also thank Martin Beeby for the opportunity to exchange experience and valuable tips on the path of community education in the field of cloud.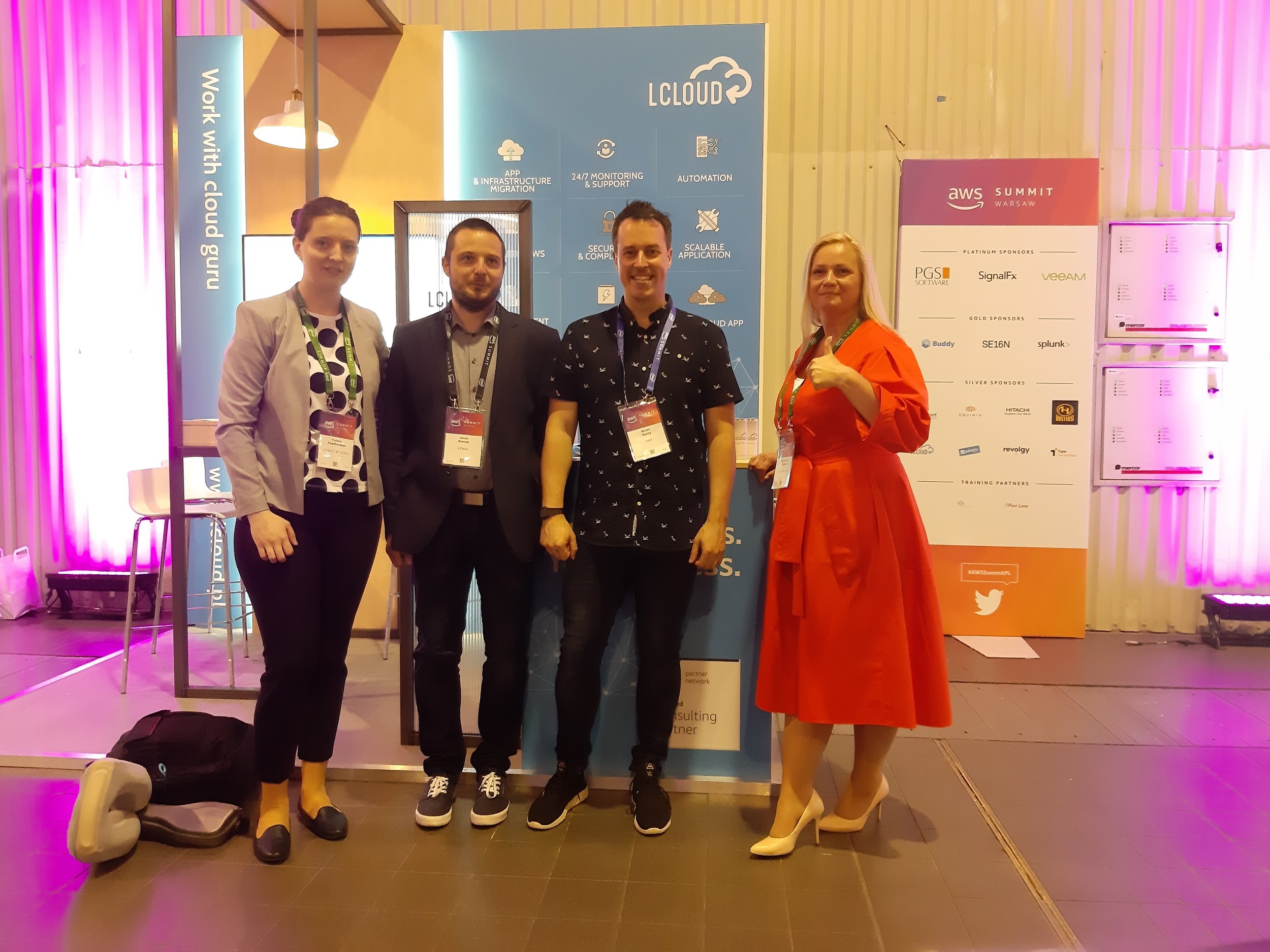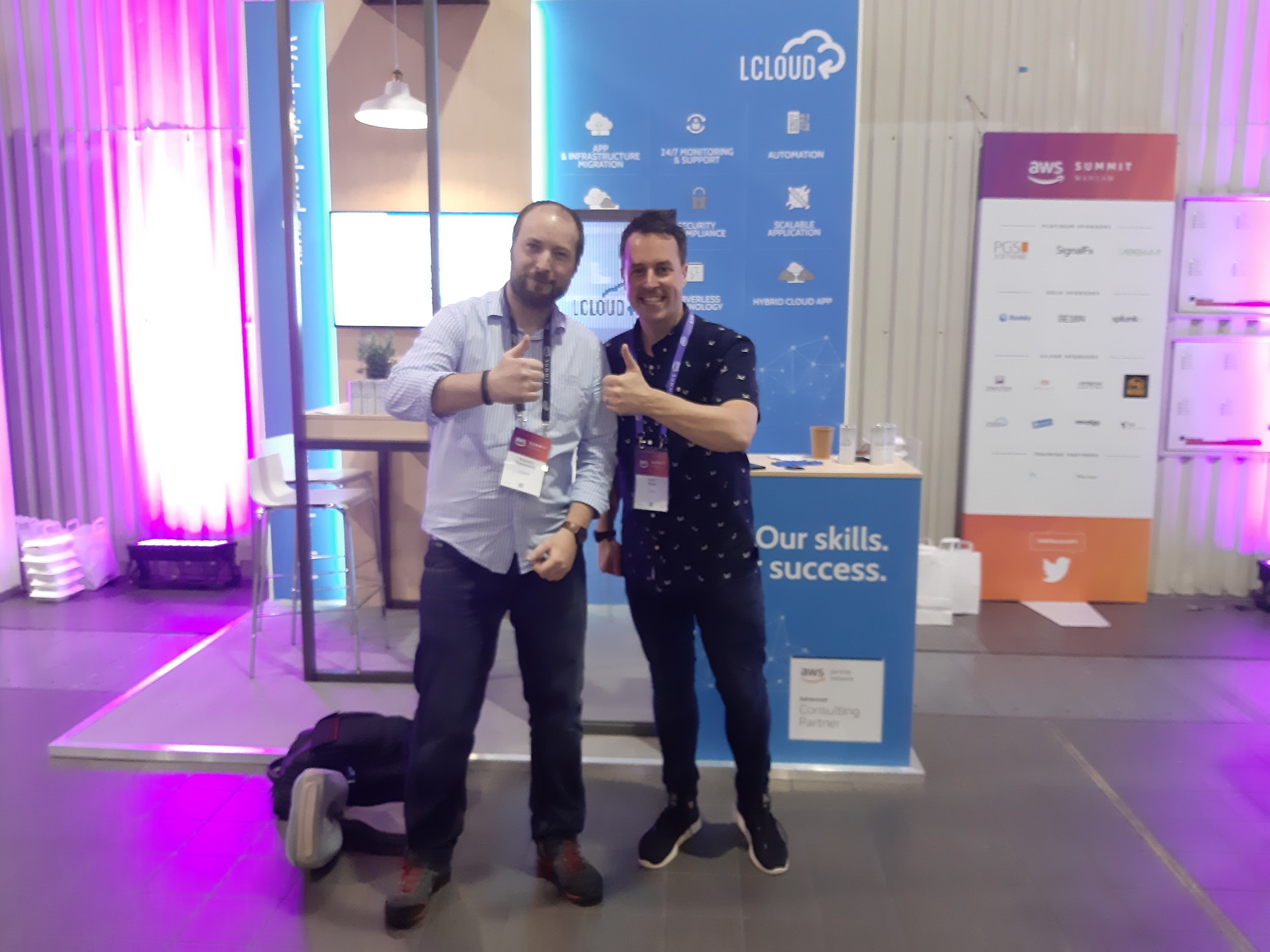 We also thank our irreplaceable team for preparing and supporting the event.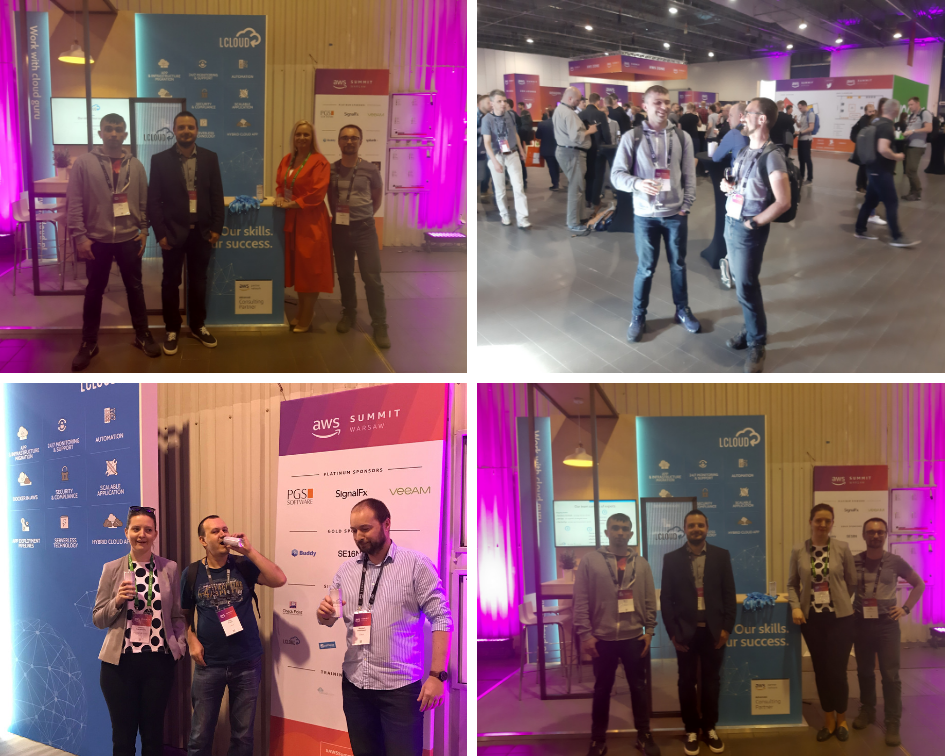 It was full of positive emotions, new contacts, knowledge and experience event. Thank you for being with us!
We have also prepared for you a short video so that we can experience it once again!